Apple Cinnamon Flapjacks
Eight o'clock on a Sunday night and I've a serious hankering for something sweet. A yoghurt, some blackberries I picked from the garden earlier or orange juice. Those are the lame choices I'm faced with, so the only option (slight exaggeration) was to whip up some flapjacks – it'd be rude not to!
What you need…
The milled linseed and coconut are absolutely not necessary, I'm just the kind of person who likes to chuck in anything I find in the cupboard.
8oz gluten-free oats
4oz butter
2 small apples peeled and grated
4oz brown sugar
3 tbsp golden syrup
2 tsp ground cinnamon
2oz milled linseed
1oz coconut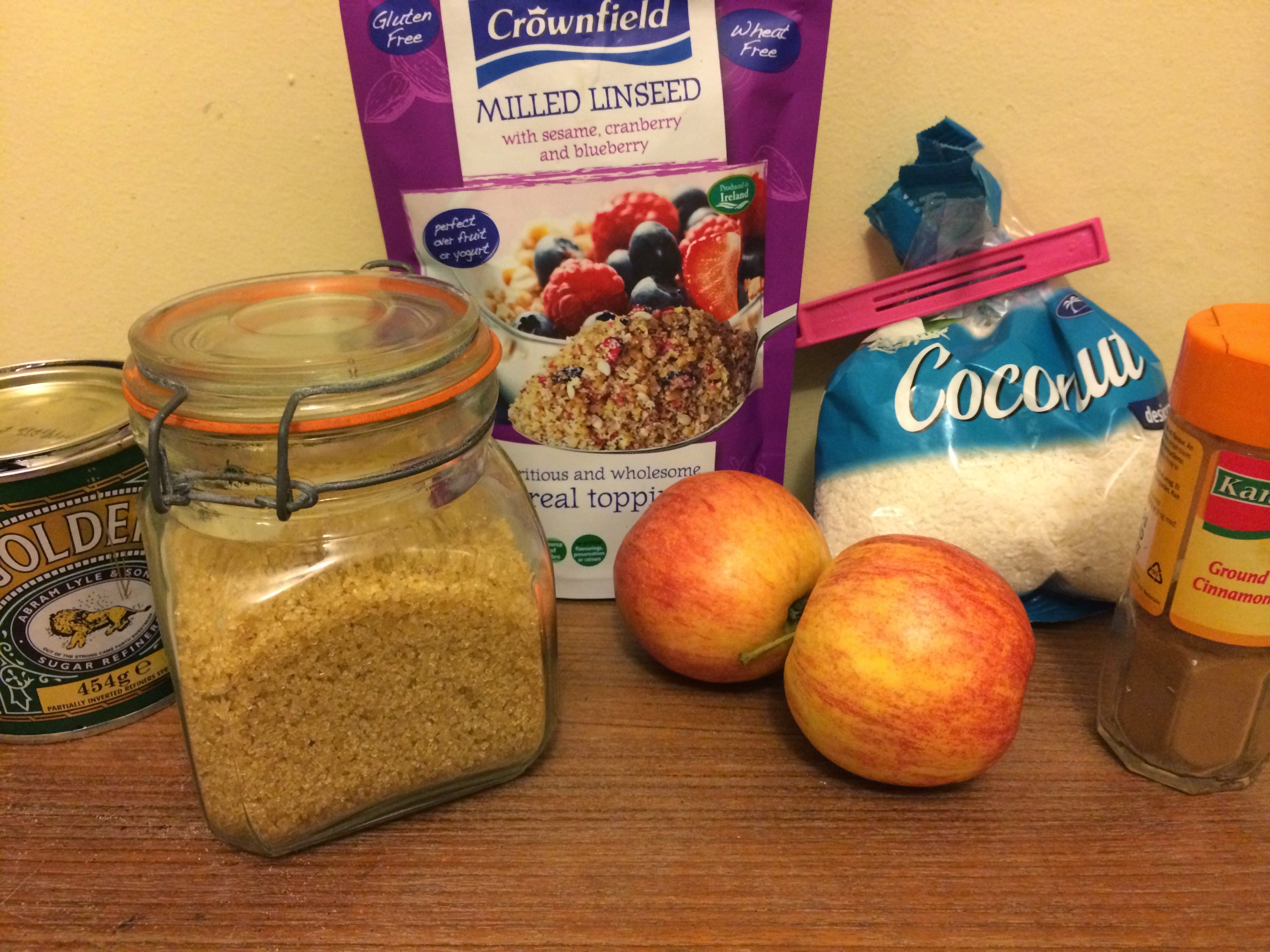 ---
How to do it…
Preheat oven to 180ºC/350ºF/Gas 4.  Grease a baking tin (around 8″/20cm square) with butter, and line with baking paper.
Melt your butter (I just use the microwave) and throw everything in a large bowl together. Mix well to bind the ingredients. Spoon the mixture into the prepared tin and press down firmly with the back of a spoon. Put it in the oven for 30-35mins until it's looking nice and golden.
Give it a chance to cool before you take it out of the tin, and it will have to be fully cooled before you cut it.
Make a cup of tea, and enjoy.